Aliens on the horizon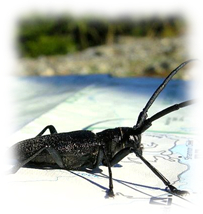 This workshop was intended to take a closer look at measures of prioritisation, prevention, early detection & rapid response in Belgium.
Invasive alien species and pests cause substantial public health concerns, economic damage & biodiversity losses. Since such species become increasingly introduced, there is an obvious need for horizon scanning, i.e. to prioritise high-risk species and tackle them swiftly.
Program of the symposium

> back to outputs